The Best Pressure Washing Wand (Extension) to Elevate Your Business
In the pressure washing industry, the right tools can make a significant difference in efficiency, safety, and overall job performance. One such tool that stands out is the pressure washer wand. Not just any wand, though – a telescoping wand that expands your reach and enhances your cleaning capabilities. Taizhou Bison Machinery Co., Ltd. offers top-tier pressure washer telescoping wands that are designed to elevate your business to new heights.

Why Choose Telescoping Wands?
Traditional pressure washer wands have their limitations. They may not reach high or hard-to-access areas, and using ladders can pose safety risks. That's where telescoping wands come in handy. With the ability to extend up to several feet, these wands allow you to clean elevated areas with ease, ensuring a thorough and efficient cleaning process.
Superior Quality and Durability
Our pressure washer telescoping wands are meticulously crafted using the finest materials. This ensures they are robust and durable, providing a long-lasting investment for your business. But the benefits don't stop at durability. With these wands, you can ensure immaculate cleaning results every time, effortlessly.
Safety and Efficiency
Safety is a paramount concern for any business, and the pressure washing industry is no exception. Our telescoping wands are not only designed with an emphasis on safety, but they also promote efficiency. The adjustable length feature allows you to clean hard-to-reach areas without compromising your safety. This innovative feature increases efficiency, saving valuable time while maintaining consistent cleaning quality.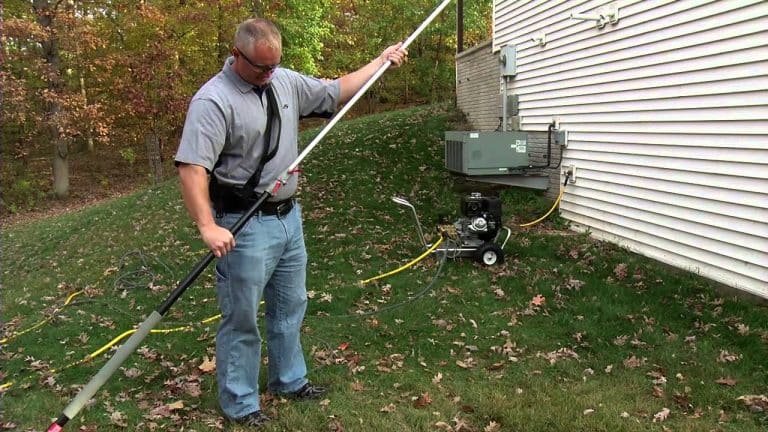 Tailored to Your Needs
At Taizhou Bison, we understand that every pressure washing business has unique requirements. Therefore, we offer a range of telescoping wands designed to cater to your specific needs. Whether you're handling residential, commercial, or industrial applications, our diverse product lineup has got you covered.
Residential Applications
For residential cleaning tasks, our telescoping wands are perfect for reaching high areas like second-story windows, gutters, and roofs without the need for a ladder. Clean siding, decks, patios, and more with ease and efficiency.
Commercial Applications
Commercial cleaning tasks often involve larger areas and buildings. Our telescoping wands make tasks like cleaning multi-story office buildings, parking lots, and large vehicles faster and safer.
Industrial Applications
In industrial settings, pressure washing tasks can be even more demanding. Cleaning large equipment, warehouses, or industrial facilities requires a tool that can withstand heavy-duty use. Our robust telescoping wands are up to the task, providing the durability and reach needed for these challenging jobs.
Telescoping Wands Pairing with Other Tools

To further enhance your cleaning setup, pair our wands with our high-quality generators, small engines, and power tools. A comprehensive cleaning solution like this will undoubtedly boost your business's productivity and efficiency.
Generators
A reliable generator is key to powering your pressure washer. Our top-quality generators provide the consistent power output required to operate your pressure washing equipment efficiently.
Small Engines
Our range of small engines is perfect for powering a variety of pressure washing equipment. Designed for reliability and longevity, these engines provide the power you need for any cleaning task.
Power Tools
In addition to our pressure washer wands, we offer a range of power tools designed to enhance your cleaning capabilities. These tools, like our rotary surface cleaners, turbo nozzles, and more, can help you tackle a variety of cleaning tasks with precision and ease.
Bison Pressure Washer Unmatched Customer Service
Customer satisfaction is our top priority at Taizhou Bison. We strive for efficiency, service, quality, and integrity in all our endeavors. When you choose our pressure washer telescoping wands, you gain access to exceptional products and one-to-one quality services. Our dedicated team is always ready to assist you, ensuring a smooth and seamless experience from purchase to post-sales support.
Conclusion
Elevate your pressure washing business with Taizhou Bison Machinery Co., Ltd.'s best-in-class pressure washing telescoping wands. Backed by our years of expertise, commitment to quality, and exceptional customer service, our wands are the ideal accessory to enhance your cleaning efficiency. Revolutionize your pressure washing operations by investing in our telescoping wands today and experience the difference firsthand. Together, we can set new standards in the pressure washing industry.
Don't miss out on the opportunity to take your pressure washing business to new heights. Contact us today to learn more about our telescoping wands and how they can benefit your business.