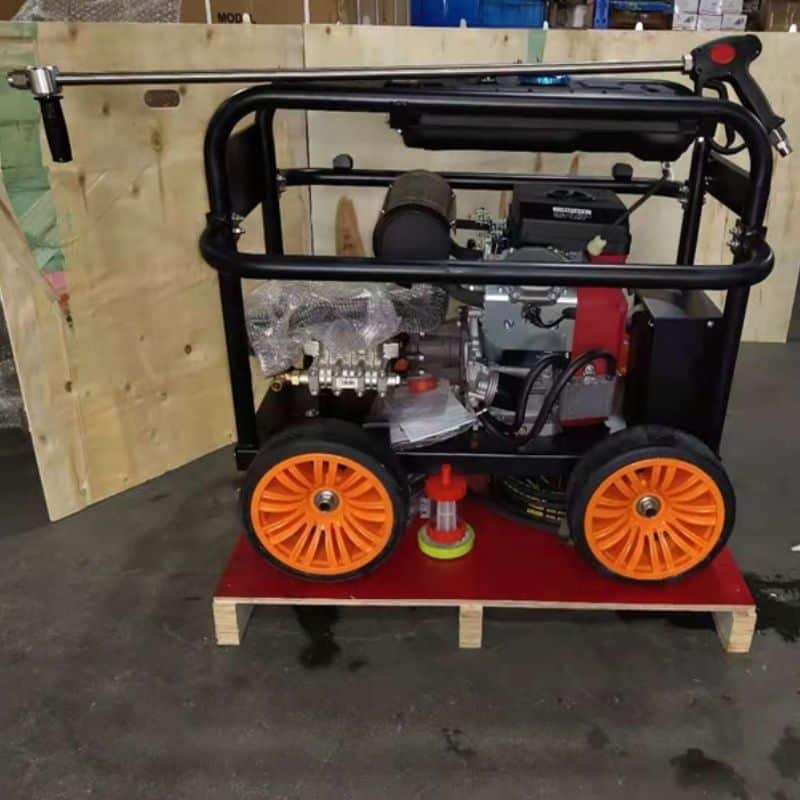 Lavadora de alta presión a gasolina 350-500Bar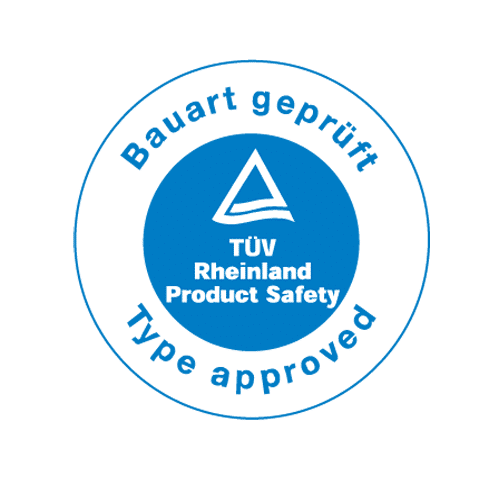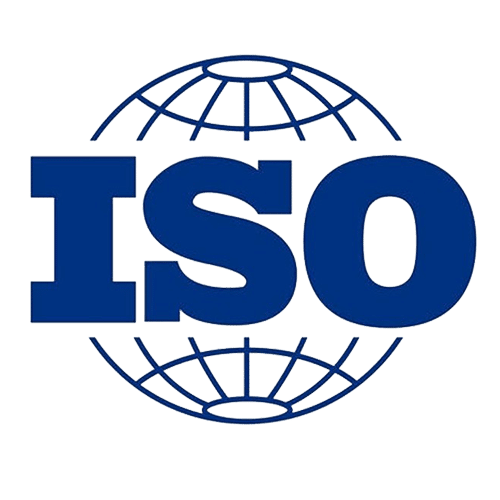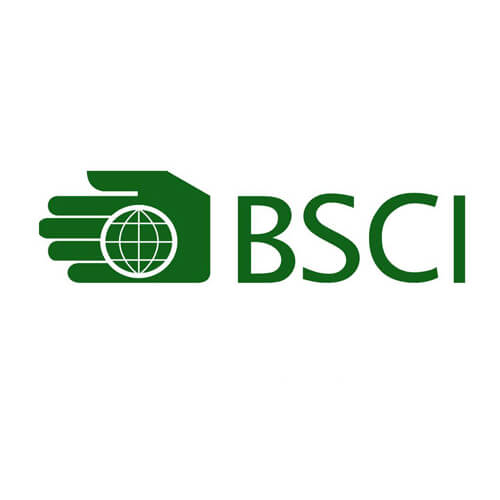 350-500Bar Gasoline Industry High Pressure Washer Details
BISON is a professional and leading cold water industrial pressure washers supplier, committed to providing customers with high-quality hidrolimpiadora industrial solutions. If you are looking for a powerful and durable industrial pressure washer, then BISON QK3521/QK5015 is your best choice.
Known for its powerful performance, this QK3521/QK5015 cleaning machine can handle the most stubborn dirt and contaminants with water pressure of 350-500Bar. Whether it's heavy-duty cleaning on a construction site or efficient cleaning of industrial equipment, this cleaning machine can get the job done.
QK3521/QK5015 is equipped with efficient gasoline power to ensure continuous and stable power output, making it an ideal choice under various working conditions. It is not limited by power supply and can be used anytime and anywhere.
As a professional hidrolimpiadora industrial, the QK3521/QK5015 is specially designed for industrial environments and can easily handle high-intensity work such as construction sites, oil field equipment, and ship cleaning. Its consistent performance and durability make it the first choice for industrial pressure cleaning.
If you want to become our dealer, we will provide the following advantages:
First of all, our products meet the high requirements for equipment in industrial environments. Becoming our dealer, you will provide customers with first-class industrial-grade cleaning solutions.
Secondly, industrial pressure washers have broad market demand in construction, petrochemical, shipbuilding and other industries. Join us to explore this huge potential market.
Finally, BISON is a trusted name in the industry, and our products are known for their consistent performance and durability. Working with us, you'll provide reliable cleaning equipment and earn the trust of your customers.
So, let QK3521/QK5015 lead your business to success! Become an authorized dealer of BISON industrial pressure washer manufacturer and jointly lead the innovation of industrial cleaning technology to create a better future! CONTACT BISON to create a new chapter in pressure washing business together!

Modelo
QK3521
QK5015
Tipo de accionamiento
Motor de gasolina
Motor de gasolina
Potencia del motor
27 CV/ 836 cc
27 CV/ 836 cc
Caudal
LPM/GPM
21LPM / 5,5GPM
15LPM / 4.0GPM
Presión de trabajo
Bar/PSI
350Bar / 5000PSI
500Bar / 7250PSI
Sistema de arranque
Arranque eléctrico con batería
Arranque eléctrico con batería
Modelo de bomba
Bomba AR
Bomba AR
Garantía
1 año
1 año
Certificación
CE, EURO V, EPA, UL
CE, EURO V, EPA, UL
Industry Gasoline High Pressure Washer Applications
Gasoline pressure washers are considered powerful and versatile cleaning tools that can be used in a wide range of applications, from cleaning of heavy equipment to driveway and sidewalk cleaning. Its excellent cleaning ability makes it widely used in many industries and fields such as construction, mining, agriculture, transportation, logistics, property management, etc.
Here is a detailed description of common gasoline pressure washers applications :
Heavy Equipment Cleaning: Gasoline pressure washers are ideal for cleaning heavy machinery and equipment in the construction, mining and agricultural sectors. They effectively remove dirt, grease and grime from vehicles, excavators, tractors and more.
Construction cleanup: Gasoline pressure washers can quickly clean construction equipment, tools and surfaces, removing large amounts of gravel, concrete splatter and dirt.
Building Exterior Cleaning: Gasoline pressure washers are used to clean building exteriors, walls, roofs and other exterior surfaces, effectively removing dirt, mold and other contaminants.
Fleet maintenance: Transportation companies and logistics providers use gasoline pressure washers to clean fleets of trucks, buses and other vehicles to remove road grime, grease and oil stains.
Driveway and Sidewalk Cleaning: Homeowners and commercial property managers use gasoline pressure washers to clean driveways, sidewalks, and parking lots to remove oil stains, algae, moss, and dirt buildup.
Graffiti removal: Gasoline pressure washers can effectively remove graffiti from various surfaces, such as walls, fences, public spaces, etc. They can use specialized cleaners to deal with more stubborn graffiti.
Farm Equipment Cleaning: Farm and agricultural operations use pressure washers to clean tractors, harvesters and other equipment, helping to maintain equipment efficiency and extend its life.
Deck and Patio Cleaning: Gasoline pressure washers are used to clean wooden decks, patios and outdoor furniture to remove dirt, grime and weathering.
Warehouse and Industrial Facility Cleaning: Gasoline pressure washers are used to clean floors, walls and equipment in warehouses, factories and manufacturing plants, helping to maintain a safe and hygienic work environment.
Ship Cleaning: Marinas and shipyards use gasoline pressure washers to clean hulls, decks and other ship equipment to remove algae, barnacles and saltwater residue.
Limpieza de tejados: Gasoline pressure washers are used to remove dirt, moss and algae from roofs, helping to prevent water damage and extend the life of roofing materials.
Sidewalk and Street Cleaning: Municipalities use gasoline pressure washers to clean sidewalks, sidewalks, and streets to help maintain a clean, safe urban environment.
Emergency Cleanup: Gasoline pressure washers are often used in disaster relief and emergency response situations to clean up after floods, storms, and other natural disasters.
These applications demonstrate the versatility and effectiveness of gasoline pressure washers across a variety of industries and sectors, making them an essential tool for many professional and residential cleaning needs.
CONTACTE CON NOSOTROS PARA SABER MÁS BISON PRESSURE WASHER
Preguntas frecuentes sobre la hidrolimpiadora BISON