Wie wählt man den perfekten Hochdruckreiniger?

Choosing the right pressure washer can seem like a daunting task, especially given the vast array of options available in the market today. However, with the right knowledge and understanding of what to look for, this process can be made significantly easier. Here's a comprehensive guide to help you navigate through the process.
Wie wählt man den perfekten Hochdruckreiniger?
Wenn Sie sich um Ihre Außenprojekte kümmern müssen, kann ein Hochdruckreiniger Ihnen helfen, die Arbeit zu erledigen. Ein Hochdruckreiniger ist ein praktisches Werkzeug, um Farbe, Schmutz oder Schimmel von Gegenständen in Ihrem Haus zu entfernen, und ein effektives Mittel, um Terrassen, Gehwege usw. zu reinigen. BISON bietet eine komplette Serie von Hochdruckreinigern, einschließlich elektrischer Druckreiniger, gasbetriebener Druckreiniger, Heißwasserdruckreiniger und Kaltwasserdruckreiniger, sowie neue batteriebetriebene Druckreiniger. BISON Maschinenfabrik hilft Ihnen bei der Durchführung großer und kleiner Projekte, sei es bei der Vorbereitung von Abstellgleisen oder bei der Autowäsche am Wochenende. In diesem Leitfaden erfahren Sie, wie Sie den richtigen Hochdruckreiniger auswählen. Hochdruckreiniger jetzt kaufen.
Bevor Sie mit der Arbeit beginnen, sollten Sie anhand Ihrer Aufgabenstellung bestimmen, welcher Typ von Hochdruckreiniger für Sie geeignet ist. Die ungefähre Klassifizierung entnehmen Sie bitte der nachstehenden Tabelle.
Different types of pressure washers
1. Cold Water Pressure Washers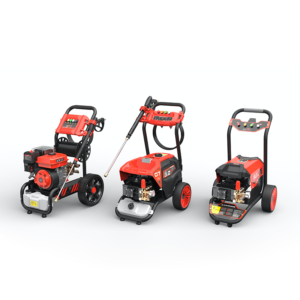 Cold water pressure washers are the most common type of pressure washers and are ideal for removing dirt, dust, mud, and loose paint. They are typically more affordable and easier to maintain than their hot water counterparts. Also, they are lighter, making them more portable and suitable for residential use.
2. Heißwasser Hochdruckreiniger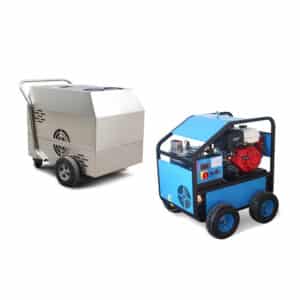 Hot water pressure washers are designed to handle tougher cleaning jobs. The hot water not only helps to clean surfaces but also sanitizes them, making these pressure washers perfect for areas where hygiene is paramount. They are especially effective at removing oil and grease stains.
3. Elektrische Hochdruckreiniger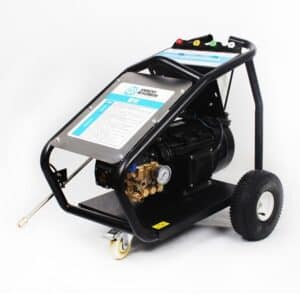 Electric pressure washers are quiet, lightweight, and easy to start. They are perfect for light-duty tasks such as cleaning cars, outdoor furniture, or small patios. As they do not emit fumes, they are also suitable for indoor use. However, their dependence on electricity can limit mobility.
4. Gas-Powered Pressure Washers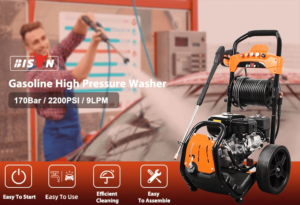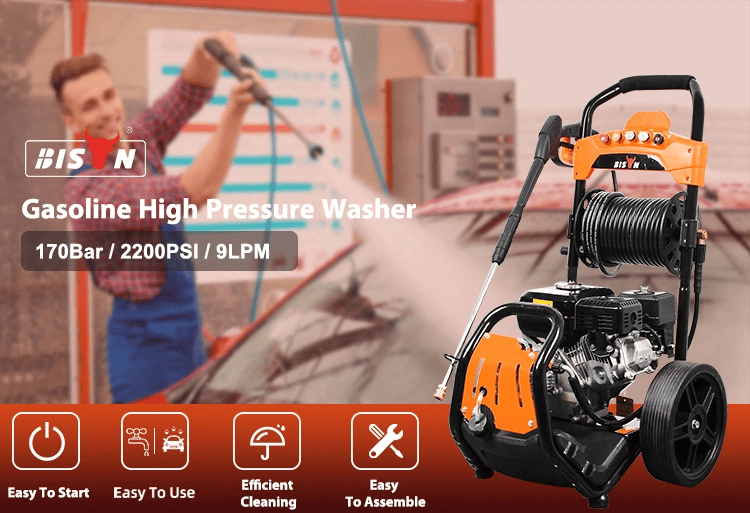 Gas-powered pressure washers are more powerful and versatile than electric models. They can handle medium to heavy-duty cleaning tasks quickly and efficiently. These pressure washers are mobile and great for outdoor use, but they do require regular maintenance.
Diesel pressure washers are known for their durability and high power output. They are typically used for industrial and commercial cleaning tasks. Although they are bulkier and louder than other types, they offer excellent cleaning performance and longevity.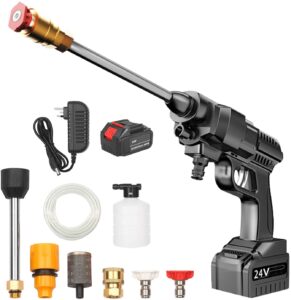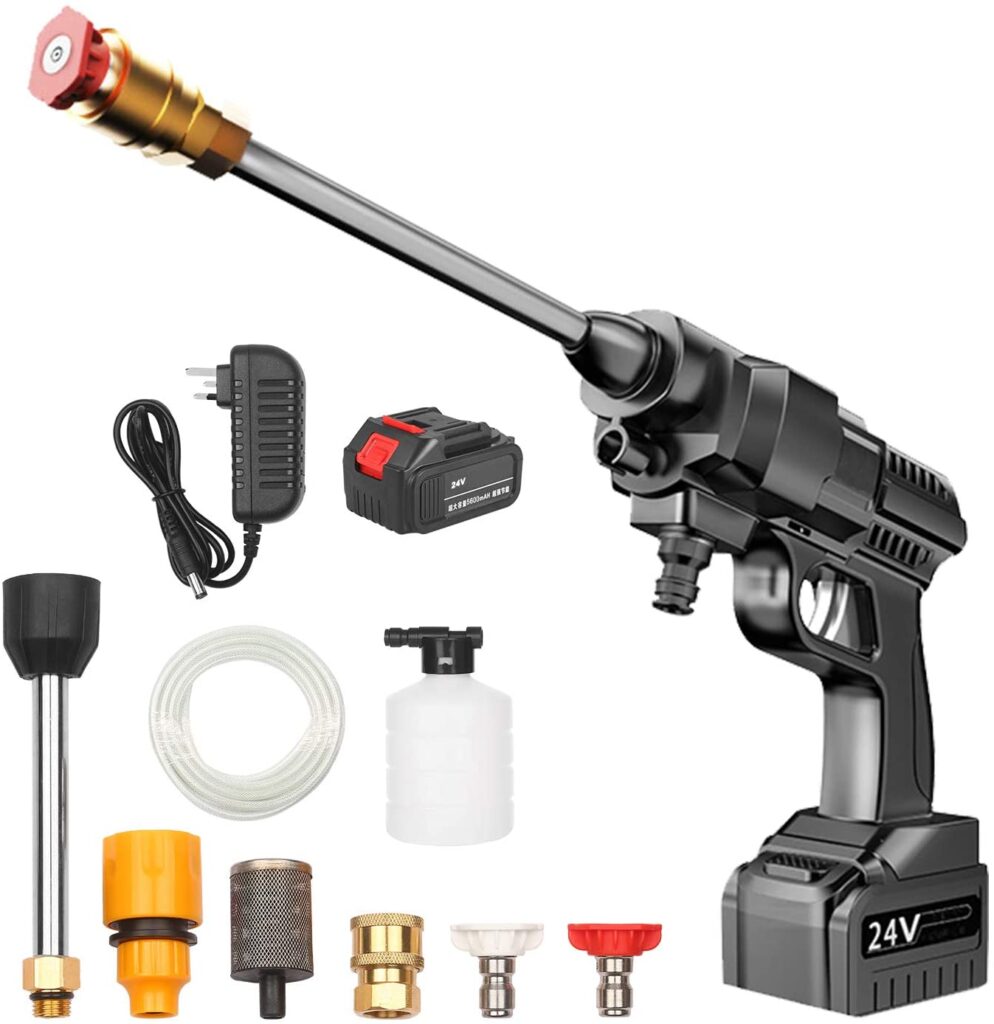 Cordless pressure washers, much like their gasoline and diesel counterparts, deliver power and efficiency in a compact package. They are designed for mobility, ready to tackle rigorous cleaning tasks at a moment's notice. Yet, what sets them apart is their whisper-quiet operation and lightweight design. Free from cords and fuel dependencies, these models offer an unmatched blend of user-friendliness and convenience, making them a top choice for those seeking a hassle-free cleaning solution.
Understanding The Basics: PSI and GPM
The first step in choosing the perfect pressure washer is understanding the basics. Two key terms that you'll frequently encounter are PSI (Pounds per Square Inch) and GPM (Gallons per Minute).
PSI measures the pressure power produced by the washer. A higher PSI means the water will hit the surface with more force, resulting in a more thorough cleaning. GPM, on the other hand, measures the volume of water delivered by the washer. A higher GPM means the washer can clean a larger area in less time.
The combination of PSI and GPM determines the overall cleaning power of a pressure washer. For example, a model with a PSI of 2000 and a GPM of 2 will have a total cleaning power of 4000 Cleaning Units (CU), which is calculated by multiplying the PSI by the GPM.
What size pressure washer do you need?
As a professional pressure washer manufacturer over 15 years, BSION understand that the size selection of a pressure washer. It depends on the requirements of a specific task. Higher power doesn't necessarily mean better, higher pressure models can be harder to control. So consider the surfaces you need to clean and choose only the right machine for the task to avoid excessive drain on power.
Wenn choosing a pressure washer, there's more to it than psi values. To measure cleaning power, you can multiply a machine's psi by gpm to get Cleaning Units, or Effective Cleaning Units (ECUs), which is a useful metric for comparing different models.
For light-duty tasks, such as washing your car or cleaning your grill, a pressure washer with 1,000 to 1,750 psi and 1.4 to 1.6 gpm (equivalent to 1,400 to 2,800 ECUs) is usually adequate.
For medium-duty tasks, such as cleaning concrete, siding, or asphalt driveways, you'll want a washer with at least 2,000 to 2,800 psi and 2 to 3 gpm (equivalent to 4,000 to 8,400 ECUs).
And for heavy-duty tasks like stripping paint or removing graffiti, you'll want a washer with 2,800 psi or more and 3 to 4 gpm (equivalent to an 8,400+ ECU).
Commercial grade pressure washers are suitable for general use and have high pressures. Starting pressure is typically 3,100 psi and features automatic detergent injection. Trailed washer models such as these are equipped with extension bars, swivel nozzles, surface cleaners and blasting accessories. Pneumatic tires ensure the machine provides better traction on uneven terrain.
Assessing Your Cleaning Needs
After understanding the basics, the next step is to assess your cleaning needs. Different tasks will require different levels of cleaning power. For instance, light tasks such as washing a car or outdoor furniture will typically require a pressure washer with a PSI of 1300 to 1700. On the other hand, more heavy-duty tasks such as cleaning driveways or decks will require a pressure washer with a PSI of 2000 to 3000.
It's also important to consider the type of surface you'll be cleaning. Sensitive surfaces such as car paint or wooden decks can be damaged by pressure washers with a high PSI. Therefore, it's essential to choose a model with an adjustable pressure setting that can cater to different surfaces and tasks.
Remember, the best pressure washer for you depends on your specific needs and the tasks at hand. Consider the cleaning power (PSI and GPM), fuel type, water temperature, and additional features when choosing a pressure washer. We hope this guide helps you make an informed decision and choose a pressure washer that best suits your needs. 
Das könnte Sie auch interessieren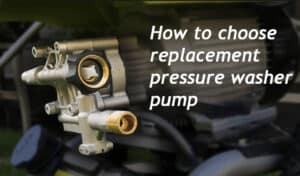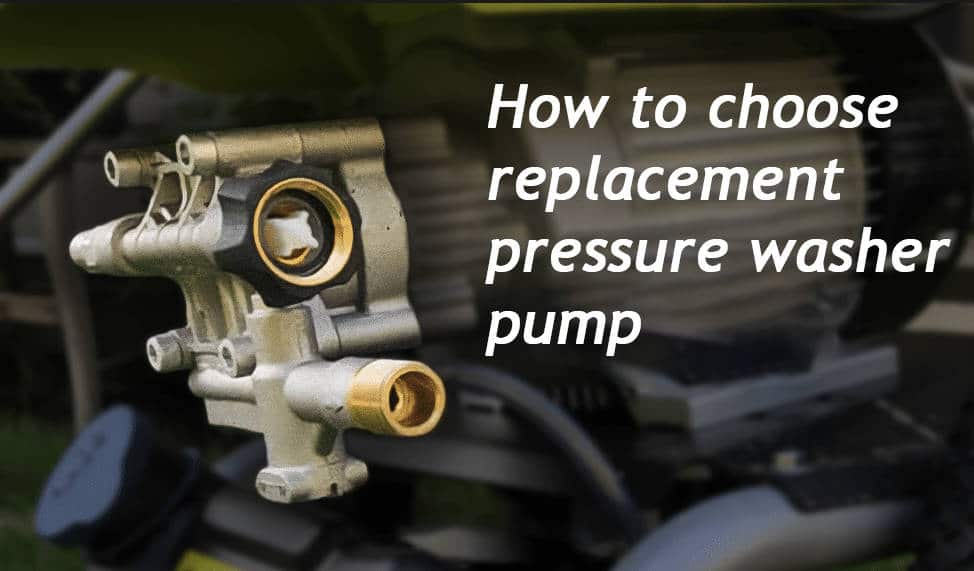 If your pressure washer isn't performing up to par, it might be time to consider replacing the pump. How to choose the perfect replacement pressure washer pump? Let's get start.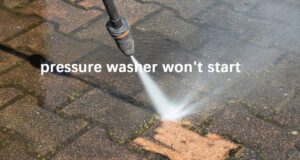 There are several things you can do if your pressure washer won't start. In this blog, we'll cover all those things. So read this guide to learn more.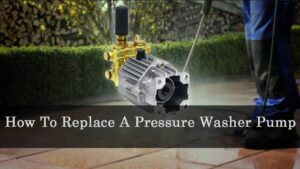 A pressure washer is an incredible tool that helps us
KONTAKTIEREN SIE UNS, UM MEHR ÜBER BISON HOCHDRUCKREINIGER ZU ERFAHREN