Come scegliere gli accessori giusti per le macchine per la pulizia
Whether you own a lavatrici, idropulitrice, carpet cleaner, or any other cleaning machine, having the right accessories can dramatically increase its performance and efficiency. Adding pressure washing accessories can really increase the effectiveness of pressure washing. BISON has various types of high pressure washer accessories to meet various cleaning needs. BISON's accessories are easy to install and use, helping you customize each cleaning solution. In this guide, Bison will provide valuable insights and practical tips to help you easily navigate the selection process.
Let's get started and take your cleaning routine to the next level!

Contatto BISON to request a catalog or for more information. BISON's cleaning experts will help you choose the best pressure washer for your home or business. They can also recommend which accessories are best for your cleaning goals.
Tips for choosing the right cleaning machine accessories
Pressure Washer Nozzle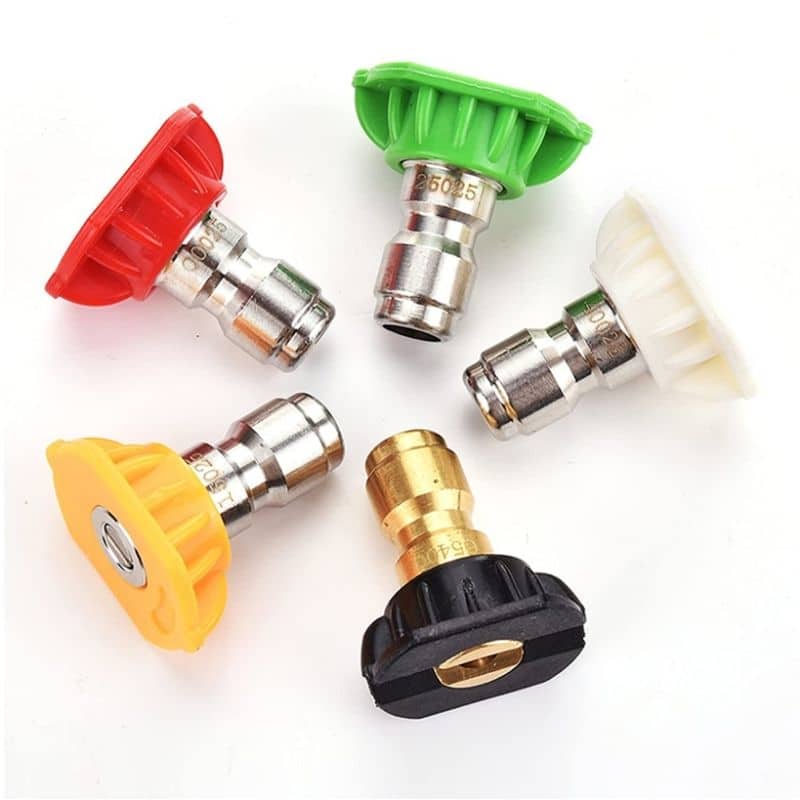 Available in a variety of presents and capable of handling up to 3600 PSI, The Bison adjustable pressure washer nozzle is durabile and versatile, Making it ideal for residential and commercial cleaning tasks. Allows you to tailor your cleaning regimen to the task at hand. From gentle rinsing to high-pressure jetting, BISON nozzles do it all.
Whether you're cleaning a driveway, deck, patio, or commercial property, these nozzles deliver a focused, high-impact spray that breaks down even the toughest grime. Stands a wide range of temperature and PSI requirements, making it a reliable choice for any pressure washing need.
For powerful, deep cleaning, our BISON turbo nozzles are your first choice. Designed for high-pressure water flow, these nozzles are perfect for tough dirt, grime and stains.
Pompa per idropulitrice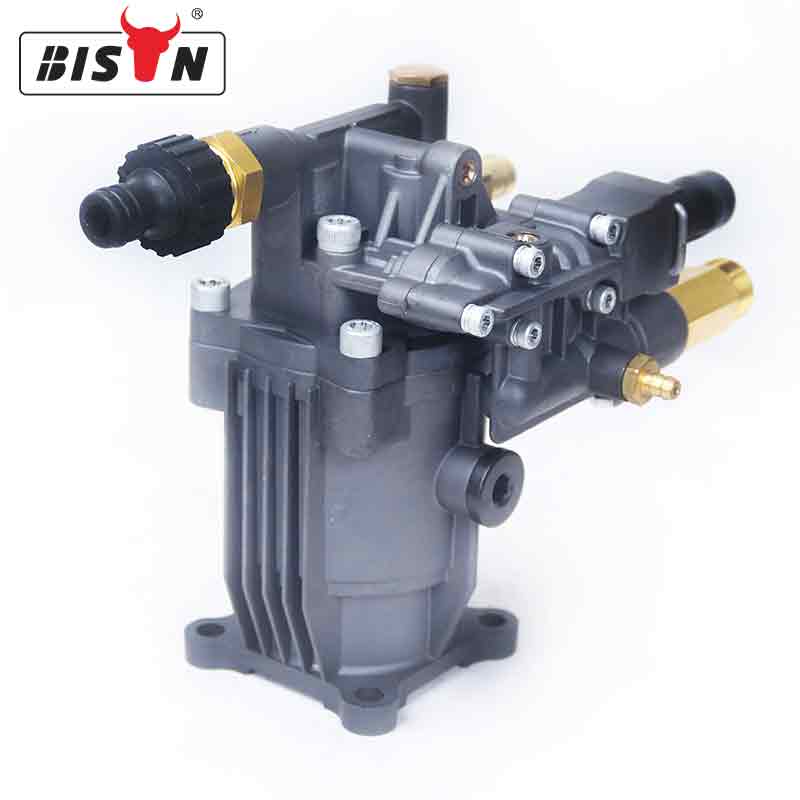 The pump of a high-pressure washer is an important part of a high-pressure washer. The performance of the pump determines the performance of the washer and plays an important role in the effectiveness of high-pressure cleaning.
The high-pressure washer pump delivers high-efficiency performance and a steady flow of high-pressure water to handle even the toughest cleaning tasks with ease. It is widely used in car cleaning, building exterior wall cleaning, industrial equipment cleaning, as well as commercial and personal household cleaning.
Bison high pressure washer pump for added cleaning power. Pump-pressurized water thoroughly removes dirt, grime, mold, and other stubborn residue from surfaces. The powerful water flow from the pump penetrates deep into porous surfaces. The enhanced cleaning power of the high-pressure washer pump enables efficient and thorough cleaning.
It can help you save a lot of labor and time in residential and commercial cleaning tasks. By using different nozzle attachments and pressure settings, you can adjust the output of your pressure washer to perform a variety of tasks such as: cleaning driveways, decks, vehicles, patio furniture, walls, roofs and more.
As a trusted brand in the cleaning machinery industry, BISON aims to provide products that not only satisfy but exceed customers. Bison pressure washer pumps are designed for easy installation and can be assembled quickly without professional help. Its high-quality construction ensures durability, guaranteeing long-term service without compromising performance.
When choosing a pressure washer, pay attention to the quality and type of pump it uses. A high-quality pump helps increase the overall durability and performance of your pressure washer, ensuring you can enjoy the benefits for years to come.
Rotating Brush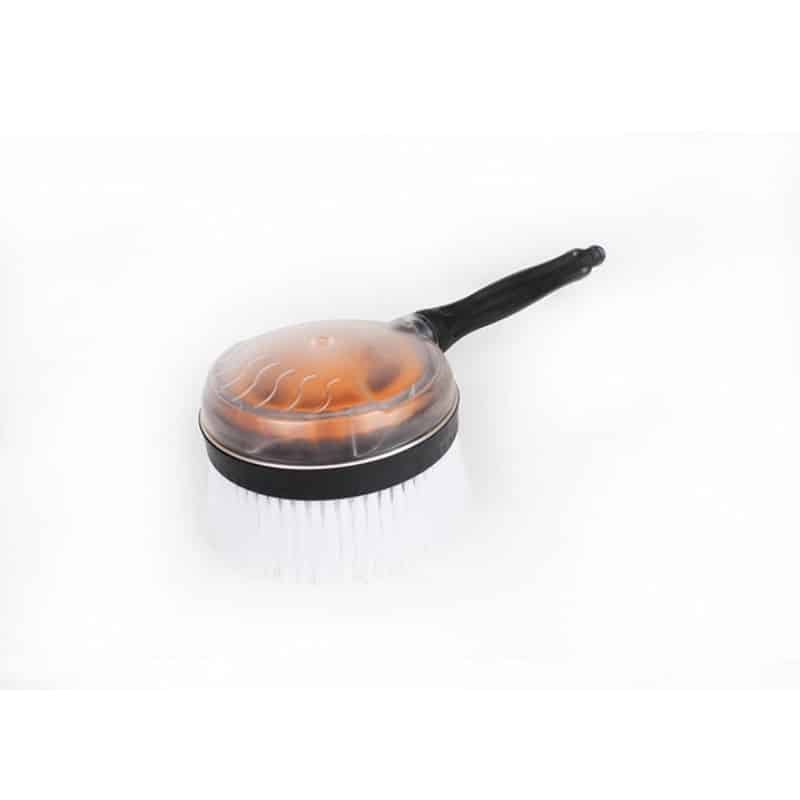 The rotating brush attachment for pressure washers can enhance the cleaning power and efficiency of pressure washing tasks.
The rotary brush attachment is designed for use with high quality pressure washers. The rotating brush provides a gentle, consistent scrubbing action ideal for cleaning delicate surfaces like cars, boats, windows, and outdoor furniture without damaging or scratching. At the same time, the rotating motion of the brush combined with the high-pressure water flow can effectively agitate and clean the surface. Loosens stubborn dirt, grime and debris from a variety of surfaces for a thorough, efficient clean. The soft bristle design of the rotating brush gently cleans surfaces while still effectively cleaning them. This helps prevent potential damage that could be caused by using only high pressure water
Bison rotating brushes are not only efficient but also convenient. It's designed for easy connection to your pressure washer, saving you time and energy. Its superior construction guarantees durability, delivering long-lasting performance without compromise.
Car Washing Foam Cannon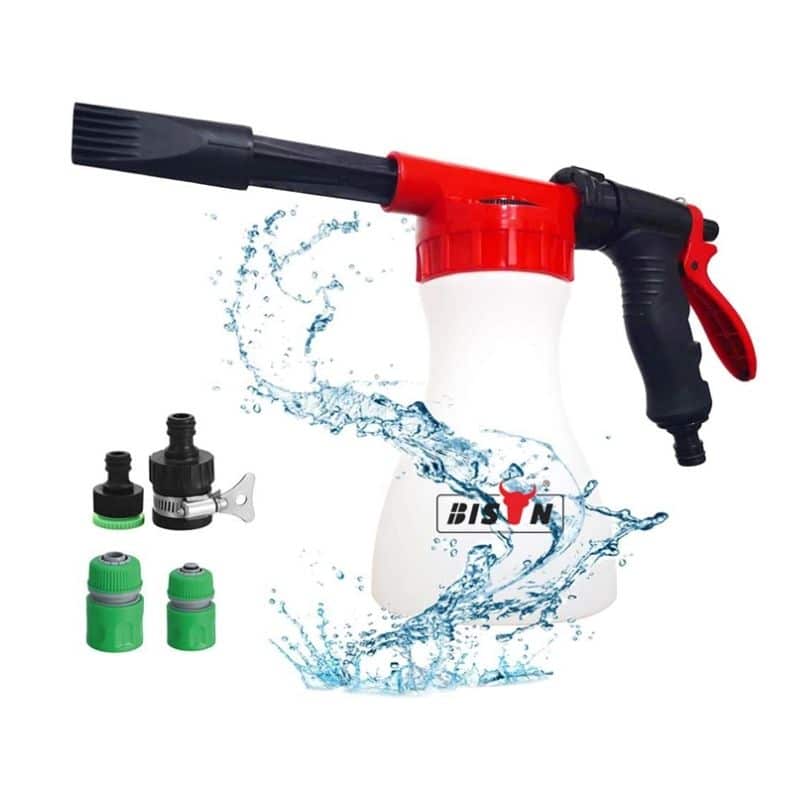 Incorporating a car wash foam cannon into your car pressure washing offers a host of benefits that can help provide a safer, more efficient and more enjoyable car wash experience.
A car wash foam cannon offers several benefits that can increase the effectiveness, efficiency and overall quality of the car wash process. The Foam Cannon creates thick, rich foam that clings to vehicle surfaces to provide even coverage. The foam produced by the cannon acts as a lubricant, minimizing the risk of scratching or damaging your vehicle's paintwork during cleaning. The lubricating foam helps safely dislodge dirt particles, reducing the chance of swirl marks and scratches. The adhesive action of the foam softens and loosens dirt, grime, and debris, making it easier to rinse without scrubbing. This reduces the risk of wear and protects the finish of the vehicle. This foam traps dirt, grime and pollutants for a more thorough and effective clean than traditional methods.
Besides,the foam cannon allows you to properly dilute car wash shampoo or other chemical detergents. This pre-soaking action helps to break down and dissolve contaminants, ensuring more effective cleaning in normally hard-to-reach areas.
The Bison Foam Cannon allows you to adjust the foam thickness by controlling the ratio of water to soap. This flexibility allows you to tailor foam density to the level of cleaning desired. The Foam Cannon covers the entire vehicle with a consistent layer of foam, including hard-to-reach areas like wheel wells, grilles and crevices.
Convenience is at the core of our design philosophy. The BISON Foam Cannon easily connects to your pressure washer to simplify your cleaning process. Its solid construction guarantees durability and high performance for years to come.
The Bison Foam Cannon is designed to complement a superior pressure washer for a professional grade cleaning experience. It creates a thick, rich lather that penetrates and lifts away the toughest dirt and grime.
Bacchetta telescopica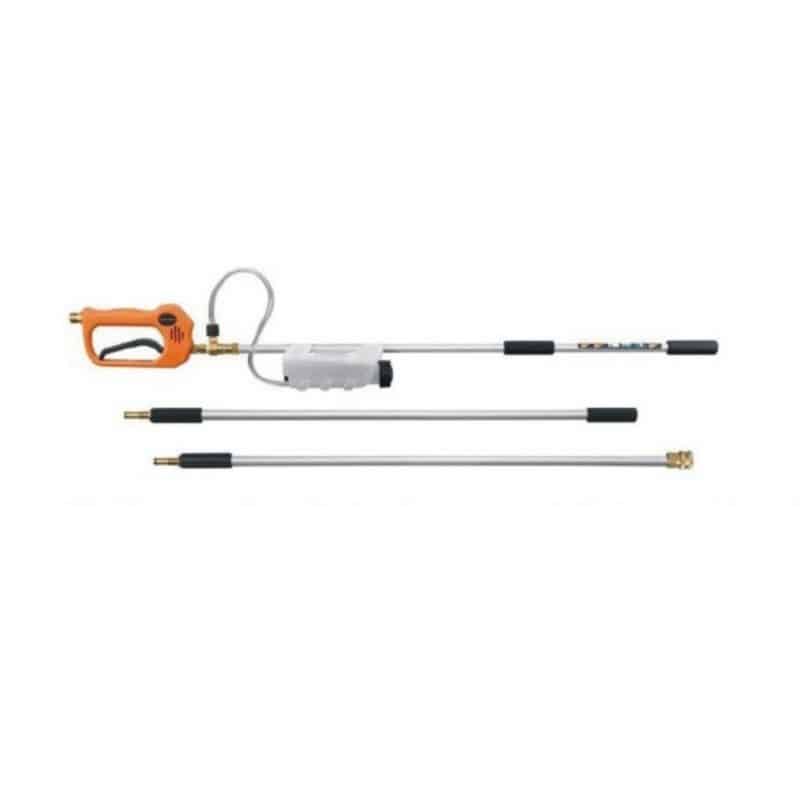 A lancia telescopica per idropulitrice is an invaluable tool for a variety of cleaning tasks. The telescoping wand is compatible with a wide range of pressure washers to extend the reach of your cleaning tasks. The telescoping design allows you to extend the length of the cleaning wand to increase the reach of cleaning high or difficult places. Areas such as tall buildings, roofs, gutters, and second-story windows can be reached without a ladder or step stool. By allowing you to clean from the ground, the telescoping wand increases safety by reducing the need to climb to dangerous heights. This minimizes the risk of accidents and falls from working at heights.
The telescoping wand is compatible with a variety of pressure washer nozzles and attachments, allowing you to customize the spray pattern and pressure to the cleaning task at hand.
Incorporating a pressure washer extendable wand into your cleaning routine provides convenience, safety and efficiency, allowing you to achieve superior results while minimizing risk and effort.
Designed for convenience, the BISON Telescoping Wand seamlessly attaches to your pressure washer to simplify your cleaning process. Its sturdy construction guarantees long-lasting performance, bringing you value for years to come.
Pulitore di superficie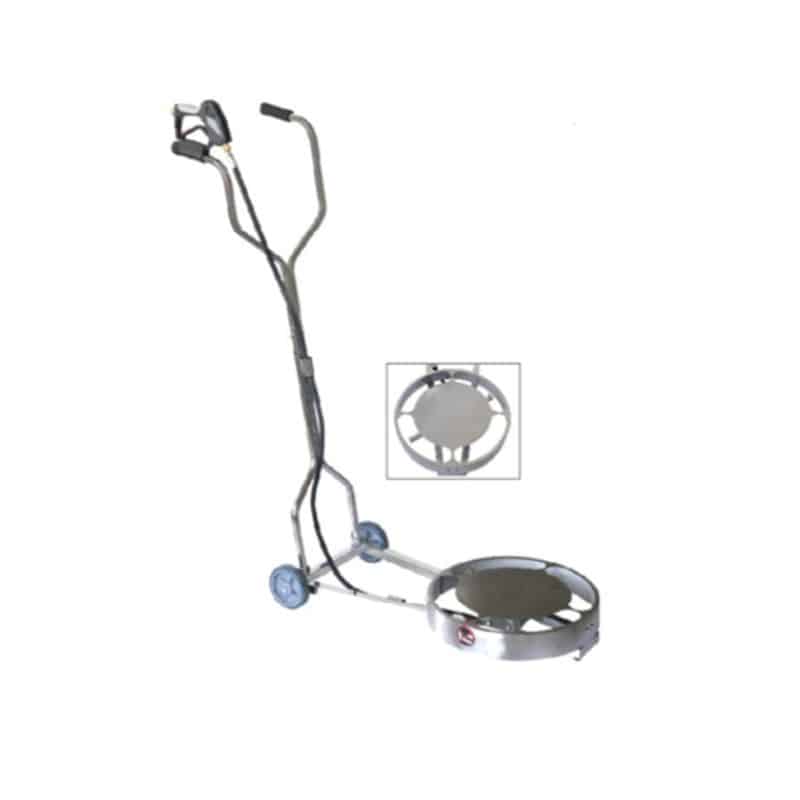 Surface cleaner, the preferred solution for comprehensive surface cleaning. This powerful tool is available in a variety of sizes, ranging from 14″ to 28″ in diameter, it may come in different shapes and sizes, but they all have one goal in common: Cleaning large flat surfaces quickly and efficiently . Designed for easy and efficient handling of large surfaces. Whether you're cleaning driveways, decks, sidewalks, or patios, surface cleaners are the perfect companion to get the job done.
BISON Surface Cleaner is simple and effective to operate. All you need to do is attach it to a pressure washer wand to guide its lightweight frame and let it glide easily along the surface, doing all the cleaning for you.
Choose BISON, choose quality This is not just to complete the work, but to complete the work faster, better and with less effort.
Tubo flessibile per idropulitrice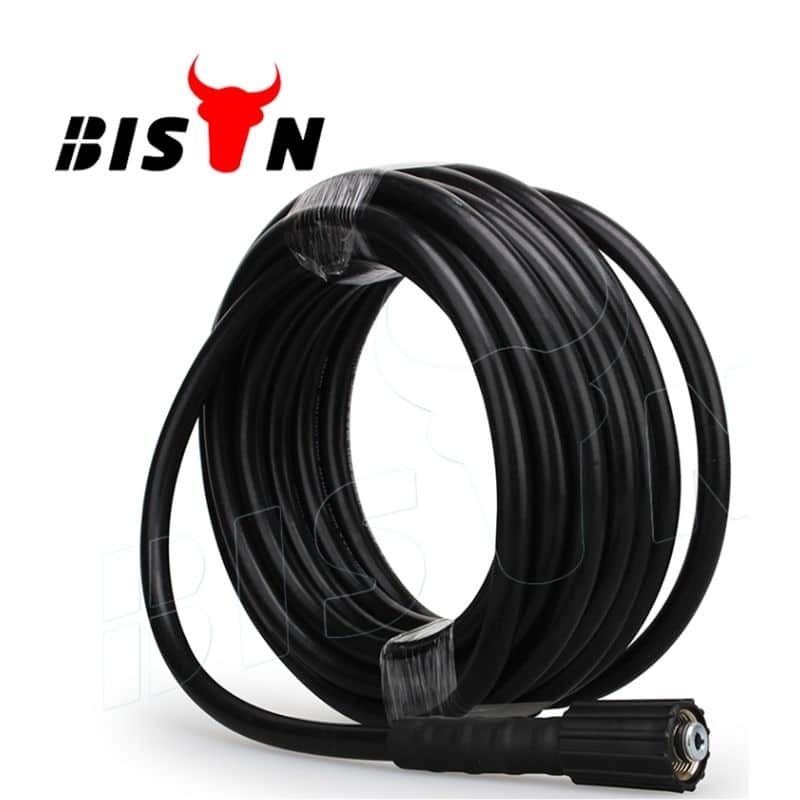 Our BISON longer pressure washer hose allows you to cover greater distances. It is a key component in improving your cleaning power. Our BISON hose lengths are available in 50, 75, 100, 150 and 200 foot sizes. As an ISO 9001:2015 certified manufacturer, BISON's cold water hoses are chemical resistant and all hot water hoses can withstand temperatures up to 250 degrees, designed to meet a wide variety of PSI requirements and temperatures. We ensure that all our products exceed the highest international standards.
This pressure washer hose is designed for use with high-quality pressure washers for a powerful and efficient cleaning experience. Its sturdy construction promotes powerful water flow to effectively remove the toughest dirt and grime.
Our commitment to convenience is reflected in BISON pressure washer hoses. It's designed for easy installation to your pressure washer, simplifying your cleaning tasks. Its durable construction ensures long-lasting performance, bringing you value for years to come.
Pressure Washer Hose Reel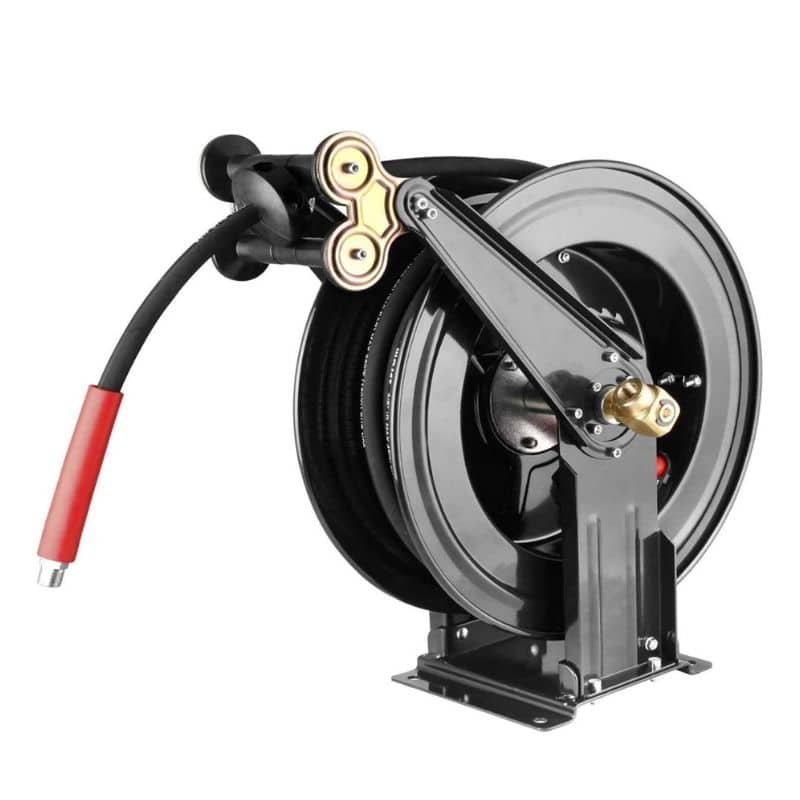 Designed with user convenience in mind, BISON hose reels all feature a convenient 360-degree swivel feature that seamlessly connects to your pressure washer for ease of use and simplifies your cleaning routine. Its solid construction guarantees durability and performance, g iving you value for years to come. Compatible with all types of pressure washers, this hose reel manages your cleaning equipment efficiently. Its design allows for organized storage and easy access to hoses, ensuring a smooth and efficient cleaning process.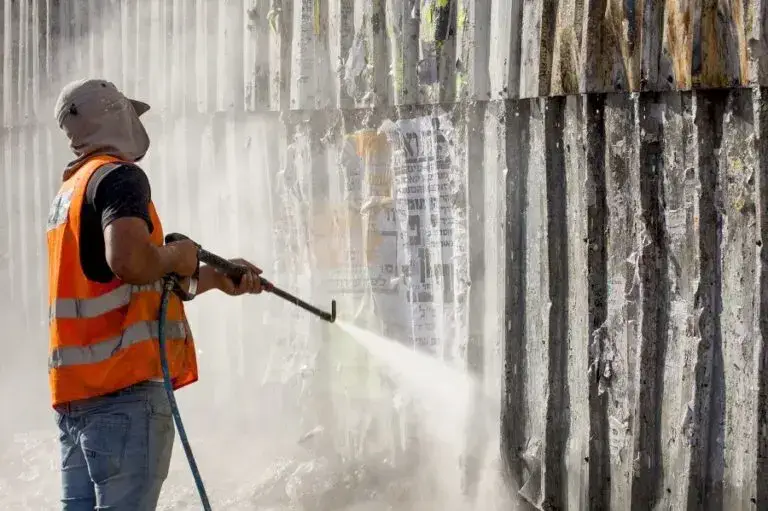 Whether you're looking to replace or purchase new cleaning equipment, it's important to choose the equipment and accessories that best suit your cleaning needs. In that regard, here are some helpful tips for choosing the right building cleaning equipment and accessories.
1) Effectiveness and efficiency
Before purchasing cleaning machine accessories, it is best to understand the effectiveness and efficiency of the cleaning equipment. For example, backpack vacuums and similar cleaning machines can save time, especially on large cleaning contracts. Still, they may be less eff ective and practical for more minor routes and locations. Attempt to fit equipment or tools into the work if necessary.
2) Supply of spare parts and consumables
Before choosing any cleaning machine or accessory, determine if you need or prefer new consumables, OEM-certified, or consumables and refurbished parts. The advantages and disadvantages of each need must be considered before choosing. In such cases, you should consider whether refurbished or new consumables and parts are readily available through a reasonable process and within your repair and maintenance budget. Therefore, it is necessary to determine whether spare parts are available for the equipment you want to purchase to meet your cleaning needs.
3) Required maintenance
The cost of building cleaning equipment is essential, but remember that price isn't everything when choosing a quality product. Therefore, due consideration should be given to purchase price and maintenance costs when selecting new commercial or residential cleaning equipment. Clean aning equipment and tools require regular maintenance to function more effectively. In this case, it is essential to consider how much it will cost to maintain the cleaning machine and cleaning machine accessories throughout its life cycle. You also need to consider the cost of consumables and replacement parts. Don't forget to compare your purchase price with similar models and brands.
4) Produttore
Regarding commercial and residential cleaning equipment and accessories, companies like BISON are known for producing high-quality products. Therefore, it is vital to choose a machine designed by a reputable manufacturer, especially one that makes a wide variety of high-quality cleaning machines. Find a reliable manufacturer that provides after-sales service. When the machine has some mechanical problems in the future, the after-sales service will help you repair or replace some parts of the machine. This is one of the reasons why you need to find the right company/manufacturer before purchasing your favorite building cleaning equipment.
5) Warranty terms
BeFore Purchasing Any Cleaning Machine, Always Make Sure It has a warranty and how long It will last. That's Because An APLIANCE Warranty Has The Potential To Save Save. You a ton of money on common repairs and replacements. So it's good to check and read various reviews about a machine to determine how the manufacturer handles various warranty issues. Also, try to determine if the cost of its warranty is comparable to the cost of other similar cleaning machines. Therefore, it is worth checking that the warranty covers ongoing expenses, such as repairs and replacement filters.
6) Ease of use
USAGE Is Another Deciding Factor When Choosing The Right Building Cleaning Equipment. Consider the Frequency of Use and the Environment in Which the Equipment Wil l be used. The Environment in Which You used your Cleaning Machine Will Heelp You Determine the Key Product Features You Need to Completete your cleaning job promptly. Therefore, it is essential to give due consideration to the cleaning area where the equipment will be used to determine the true needs of the end user.
7) Other considerations
Finally, some additional questions can help guide the type of product you should choose for your industrial cleaning needs, including:
What types of surfaces and equipment can you clean with a specific cleaner?
Can you read any product reviews to help evaluate a particular product?
Can you ask other cleaners for advice or reviews on this product?
What are the training requirements for this product?
Does the product meet your company's sustainability and environmental goals?
How cleaning equipment should be cleaned and stored
People are always looking for ways to save money. One way to potentially cut costs is to maintain better or even make minor repairs to the cleaning equipment they use daily.
Cleaning and storing pressure washers and their accessories properly can prolong their life and ensure they function optimally. Here are some steps to follow:
Wash away dirt and grime : It's important to clean the inside of the pressure washer to prevent any erratic behavior while it's in use. Use soap and warm water to remove any dirt or grime from your pressure washer and its accessories.
Drain all excess water : Before storing, make sure to drain all excess water out of the pressure washer. This helps prevent any internal damage or corrosion.
Clean the nozzle : The nozzle, being a key part of your pressure washer, should be cleaned off before storing it. Any dirt left on the nozzle can harden and cause blocks later.
Clean out the detergent system : After you finish your cleaning task, it's time to clean out the detergent system of your pressure washer. This is crucial because leftover detergent can damage the system over time.
Run the engine : Run the engine for a few minutes to coat all internal parts with clean oil and fresh anti-corrosion additives. This will provide extra protection during storage. Carefully drain all water from your attachments: If necessary, protect your high-pressure cleaner from sub-zero temperatures by packing it in its box.
Store in a safe place : Finally, store your pressure washer and its accessories in a dry, safe place where they won't be damaged by weather or other environmental factors.
Remember that proper maintenance and storage can significantly extend the life of your pressure washer and its accessories .