When choosing a pressure washer, whether you are planning to start your pressure washing business or buy a pressure washer for home use, an important factor you need to consider is the gallons per minute (GPM) rating, which refers to the amount of water a pressure washer can pump out in a given minute and is an important indicator of a pressure washer's cleaning capacity and efficiency.
What is GPM On A Pressure Washer?
PSI, or pounds per square inch, is the number most people are familiar with on a pressure washer. It's simply a measure of how much force the water hits with and helps you understand its ability to remove stuck-on debris.
A higher GPM rating means that more water is pumped out per minute, resulting in higher water pressure, which is better for removing stubborn stains and dirt. Additionally, higher water flow is better for covering larger areas quickly, which can help reduce the time and effort required to complete specific cleaning tasks.
When choosing a pressure washer, it's important to consider your specific cleaning needs and the type of surface you will be treating. For example, if you plan to clean a large deck or patio, you may want to choose a pressure washer with a higher GPM rating to cover the area more quickly. On the other hand, if you plan to clean a smaller area or a more delicate surface, a lower GPM rating may be more appropriate.
Different GPM for Pressure Washers
In general, most residential pressure washers have GPM ratings between 1.5 and 2.5, while commercial models can have GPMs from 2.5 to 4.0 or higher.
For light-duty cleaning, such as cleaning cars or decks, a GPM rating of 1.5-2.5 is sufficient.
For medium-duty cleaning, such as cleaning driveways or sidewalks, a GPM rating of 2.5-3.5 is recommended.
For heavy-duty cleaning, such as cleaning concrete or brick, a GPM rating of 3.5-4.5 is required.
Best Home Use Pressure Washer
If you're looking for a powerful and reliable power cleaner for home use, Bison 4GPM pressure washer from Taizhou Bison Machinery Co,Ltd may be just what you need. Bison 4 GPM pressure washers are leading pressure washer sold in Australia, the UK and around the world, and it has many outstanding features.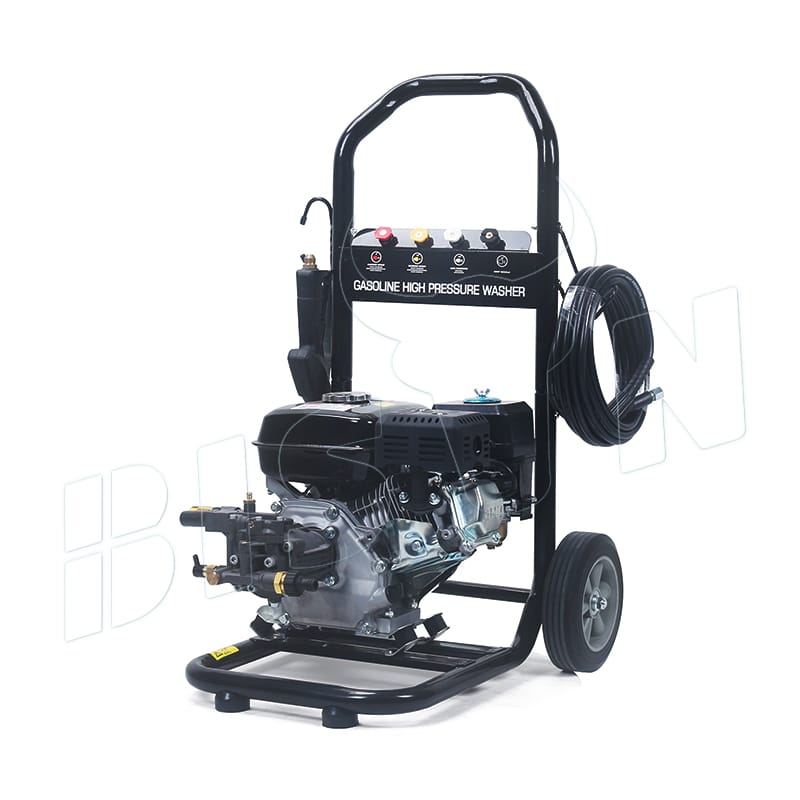 One of the standout features of the Bison 4GPM pressure washer is its high pressure output. With a maximum pressure of 4000 PSI, this machine can easily blast away dirt and grime from surfaces such as concrete, wood, and metal. It's perfect for cleaning driveways, decks, and outdoor furniture, as well as preparing them for painting or staining.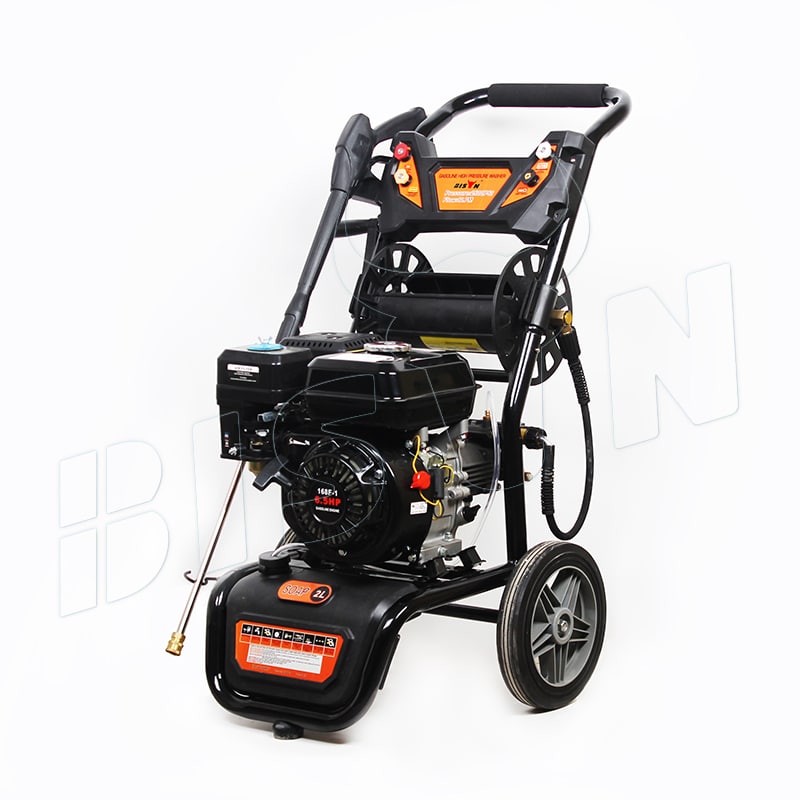 The Bison 4GPM pressure washer is also versatile, equipped with multiple nozzles, including a 0-degree nozzle for concentrated spraying and a 40-degree nozzle for more extensive coverage. This allows you to adjust the pressure and spray pattern to suit the task at hand, making it easy to switch between jobs without having to stop and adjust the machine.
Another great feature of the Bison 4GPM pressure washer is its durability. It has a sturdy frame and solid wheels that make it easy to move around your property. The engine is also durable, with a reliable OHV design and cast iron sleeves for added protection. And, if you do need to make any repairs or replacements, Taizhou Bison Machinery offers excellent customer support and replacement parts.
Despite all these features, the Bison 4GPM high-pressure washer is user-friendly. The machine comes with clear instructions and easy-to-use controls, including a convenient on/off switch and a fuel shut-off valve for easy maintenance.
Overall, if you're looking for a high-quality pressure washer that can handle tough cleaning jobs and last for years, the 4GPM high-pressure washer from Bison Machinery in Taizhou is definitely worth considering. It's powerful, versatile, and durable, making it a great investment for any homeowner or professional cleaner.