Pressure Washer Water Brooms
Pressure Washer Water Brooms
BISON Supplier offer 12/16/36inch water broom for daily cleaning usage.
Bison Machinery is one of the leading manufacture of pressure washer, sewer /drain jetting machine, high pressure pump and functional pressure washer accessories, with CE, Rohs, Euro5 certificated and patents more than 30. All metal parts are processed by precision processing equipment, and each one will be 100% inspected before leaving the factory.
Contact BISON immediately to send a wholesale request. We will help you choose the best power washer water broom according to your needs. In addition, we also provide pictures, PDFs, videos, etc. to help you expand your business.
Standard Water Broom by BISON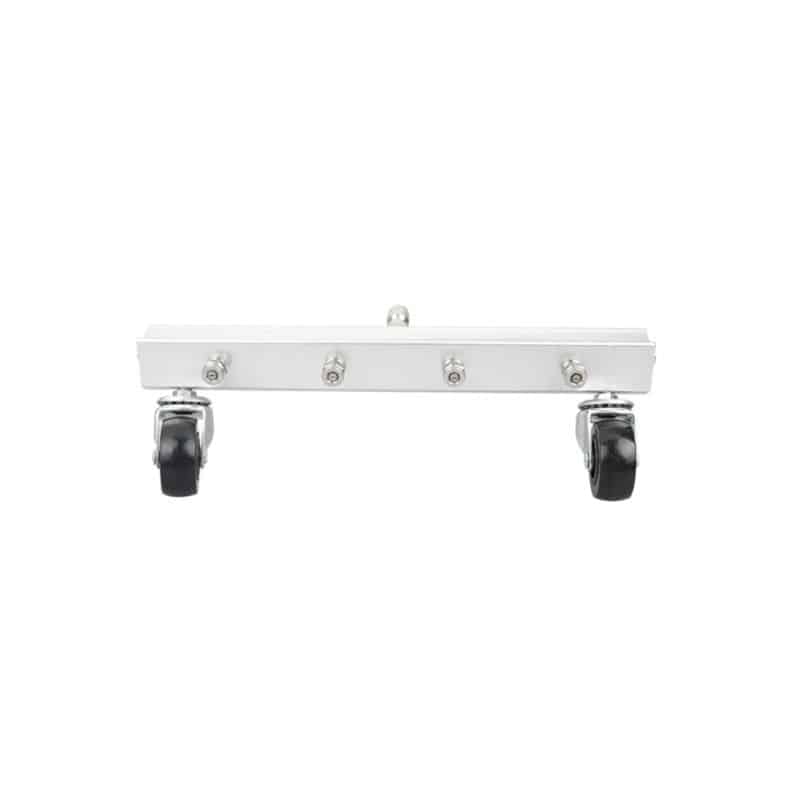 5 Hole Driveway Pressure Washer Scrubber Attachment
Length: 12 inch
Type: Driveway Cleaning
Max Pressure: 4000PSI /275bar
Max Temperature: 90°C/194°F
Inlet: 1/4 QD plug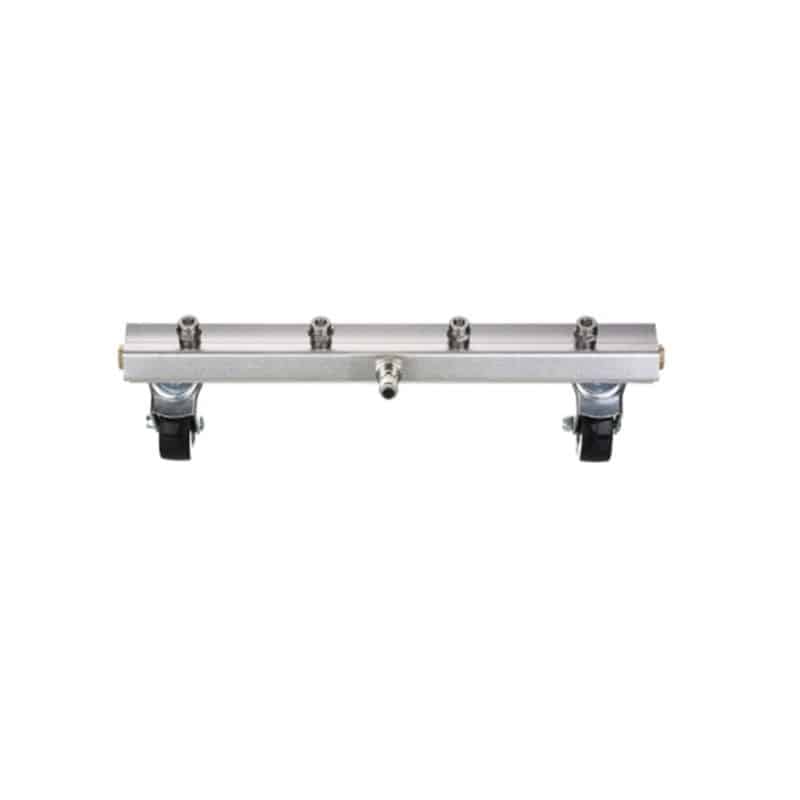 Surface Pressure Washer For Car Cleaning
Length: 12 inch
Type: Undercarriage Washer
Max Pressure: 4000PSI /275bar
Max Temperature: 90°C/194°F
Inlet: 1/4 QD plug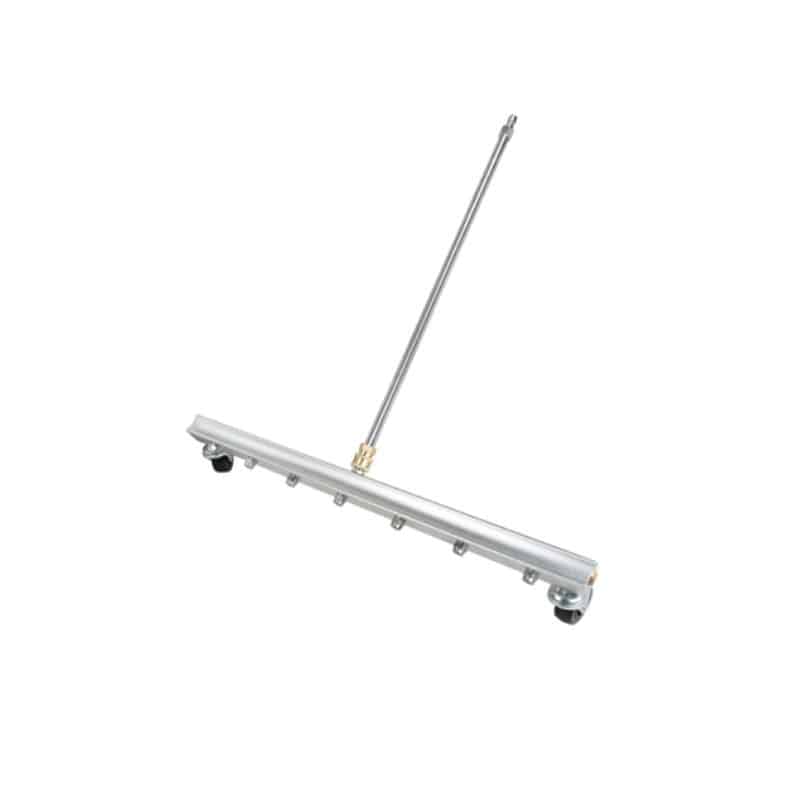 24 inch Power Rotary Driveway Surface Scrubber Cleaner for High Pressure Washer
Length: 24 inch
Type: Driveway Cleaning
Max Pressure: 4000PSI /275bar
Max Temperature: 90°C/194°F
Inlet: 1/4 QD plug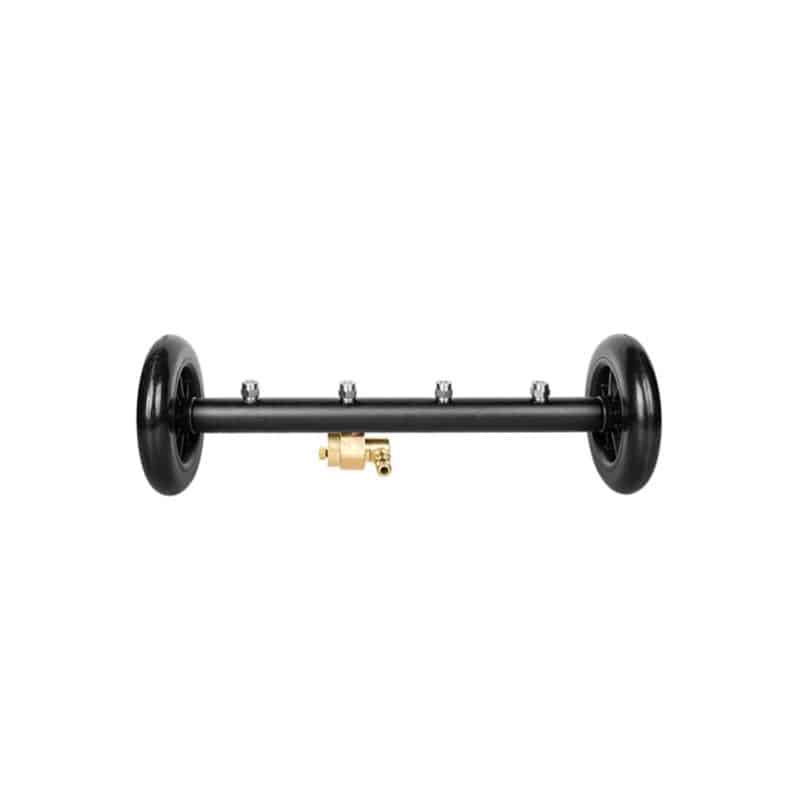 Rotary Surface Undercarriage Cleaner For Pressure Washer
Length: 16 inch
Type: Undercarriage Washer
Max Pressure: 4000PSI /275bar
Max Temperature: 90°C/194°F
Inlet: 1/4 QD plug
Standard Water Broom Kit by BISON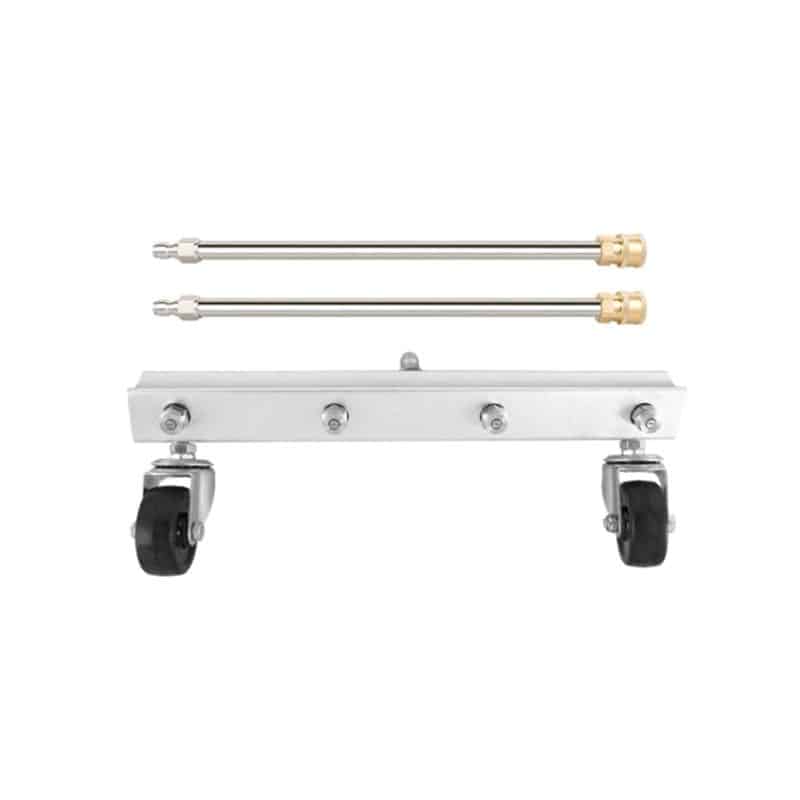 Power Gas Concrete Pressure Washer Surface Attachment with Floor Scrubber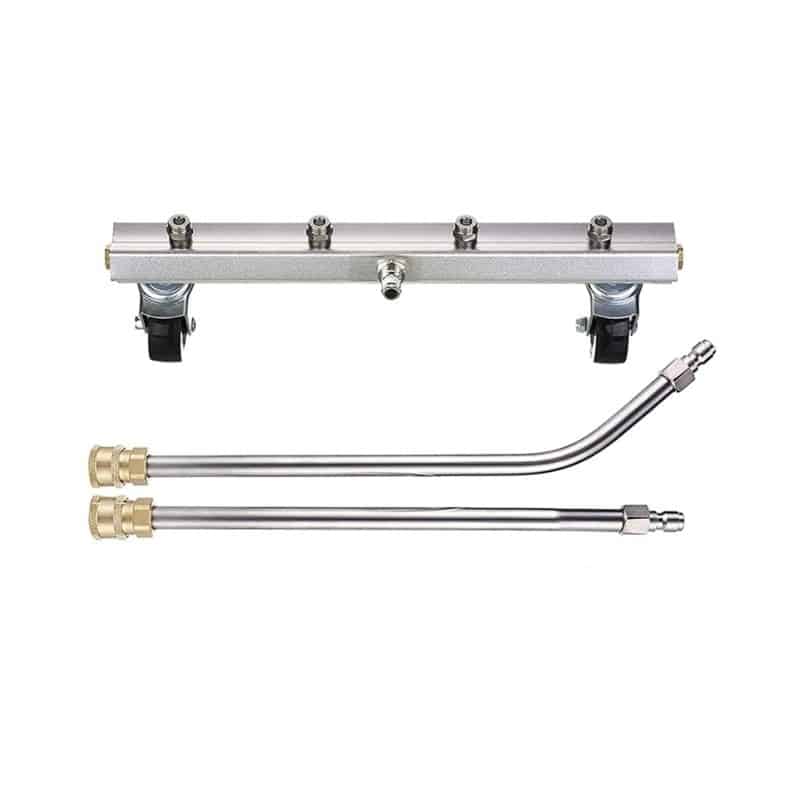 4000 psi Pressure Washer Flat Surface Cleaner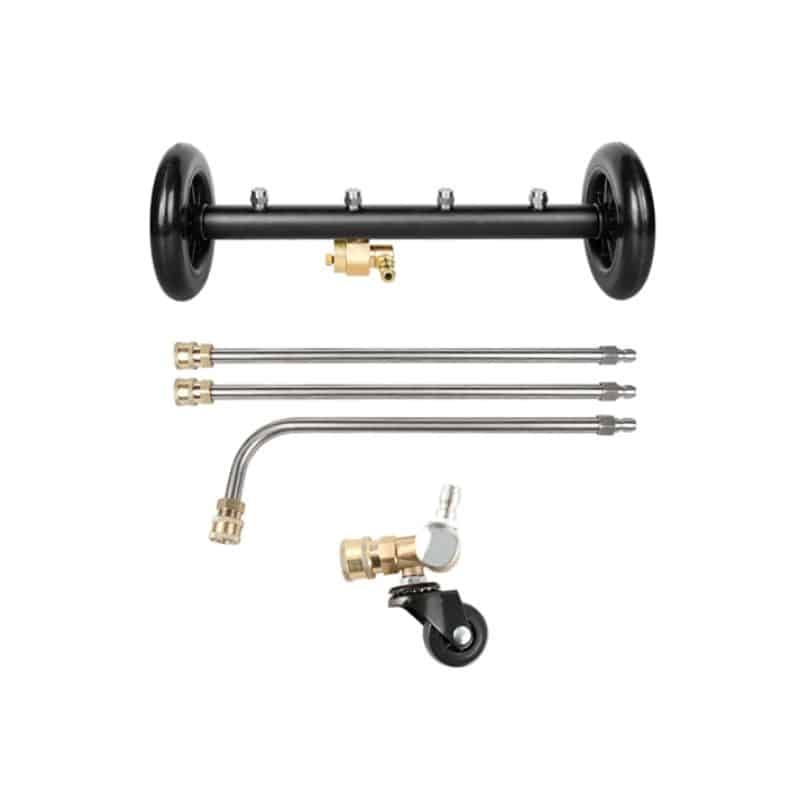 Underbody Car Wash Water Broom with 3 Pieces Extension Wand, 4000 PSI
A water broom is a fantastic tool for cleaning large surfaces quickly and easily. They're easy to use and work like you push a broom.
They attach to any standard pressure washer. They can offer customizable operating features such as height-adjustable wheels, interchangeability of nozzles, and the ability to connect to your pressure washer system using a quick coupler.
The water broom is very simple to set up and use, making it an ideal accessory for any pressure washer setup and large surface cleaning job.
Benefits of a pressure washer water broom
The water broom is almost effortless because there is no need to carry a pressure washer wand; it rests on the ground on the power broom's sturdy wheels, reducing stress and fatigue. Simply roll along the driveway, sidewalk or deck to remove debris, grease, grime and stains in one pass.
Plus, because you can clean large surfaces faster, you'll spend less time overall cleaning while getting an efficient cleaning every time. Some models offer two, three, or some even offer five nozzles for more coverage over 24 inches or more expansive areas.
Most water brooms have adjustable wheels that can be moved closer or further away from the water to help control the pressure and spread of the jets. Many also come with a rear flap designed to allow water to flow only forward, maintaining overspray and keeping feet dry while cleaning.
Cleaning Under Vehicles and Cars
 Water broom undercarriage cleaners are a variation of water brooms that can be used to clean the undercarriage of vehicles. They are helpful during wet seasons when dirt and grime can build up under vehicles. Some water brooms can direct the nozzles in both directions, making them more versatile.
Regular pressure washers can damage decks and docks by chipping the wood or leaving uneven spray marks. Water brooms, on the other hand, clean in a wide, straight path at equal pressure and distance. This makes them much safer to use on these surfaces, and they also produce better results.
Cleaning Sidewalks and Patios
They are easy to use and can quickly and easily remove dirt, grime, and debris. The larger wheels on water brooms make them ideal for cleaning sidewalks, as they can traverse the grass on either side without stopping or readjusting. The even cleaning of a water broom makes it simple and efficient to clean patios, as it can clean the surface without digging into the creases and blowing out the dirt between each block.
Cleaning Garages and Driveways
They are great way to clean your driveway quickly and easily. It has a wide area of coverage and a rubber flap that prevents water from spraying behind you, making it ideal for enclosed spaces.Simply attach it to your pressure washer and turn on the water. Start at the top of the driveway and work your way down, directing the water down toward the nearest drain. The broad area of coverage will allow you to clean your driveway much faster than using just a surface cleaner or turbo nozzle.
Pressure Washer Water Brooms FAQs
 How much water do water brooms need?
For a water broom to work correctly, enough water must flow from the pressure washer into the attachment. Most water brooms have recommended ratings in PSI and GPM (gallons per minute), so it's easy to match the water broom to the pressure washer you already own.
GPM requirements are essential because water pressure and flow from the pressure washer will be distributed between each nozzle on the water broom. Without enough GPM flow, your water broom will sputter and malfunction.
How is the water broom attached to the pressure washer?
Almost all water brooms can be attached to a pressure washer wand by using a 1/4″ snap coupler (male) or a quick-connect adapter. 
Once connected, please turn on the pressure washer and use the wand to control the water broom as it rolls along the flat surface.
Can a water broom be used with any pressure washer?
A water broom will attach to almost any pressure washer with a normal connection, such as a 1/4″ male fitting. However, some brands have different rod sizes. Hence, it's essential to read the product description for compatibility limitations or to make sure you have a connector that can be used to connect the water broom to the pressure washer.
What's the difference between a water broom and a surface cleaner?
Surface cleaners and water brooms are pressure washer attachments that do the same thing in slightly different ways: Clean large areas quickly and evenly with a pressure washer.
Surface cleaners for pressure washers work more like floor bumpers, cleaning in a circular pattern using multiple nozzles that spin rapidly under a guard to keep water from spraying out as they work. As a result, the surface cleaner has little overspray and only cleans in a circular pattern, which makes cleaning or trimming straight lines much more complex than using a water broom.
Some surface cleaners can be as comprehensive as 36 inches or more, giving them a much wider cleaning area than most water brooms.
A unique benefit of water brooms is that they can be used on non-level surfaces. Unlike surface cleaners, which have rotating flat bars, water brooms move on wheels, which means they can technically clean uneven surfaces without damage. However, your results won't be as good as cleaning flat, horizontal surfaces.
Can you use a water broom to clean your roof or windows?
When people ask about cleaning windows or roofs, they often confuse a power washer broom with a brush that dispenses water or soap, similar to those used in a do-it-yourself car wash.
However, sometimes people try to clean metal roofs with a water broom. Although metal roofs are more durable and less likely to be damaged, we still don't recommend using metal roofs on roofs or windows as it can be dangerous, and the high voltage can damage shingles and break windows.
CONTACT US TO KNOW MORE BISON PRESSURE WASHER