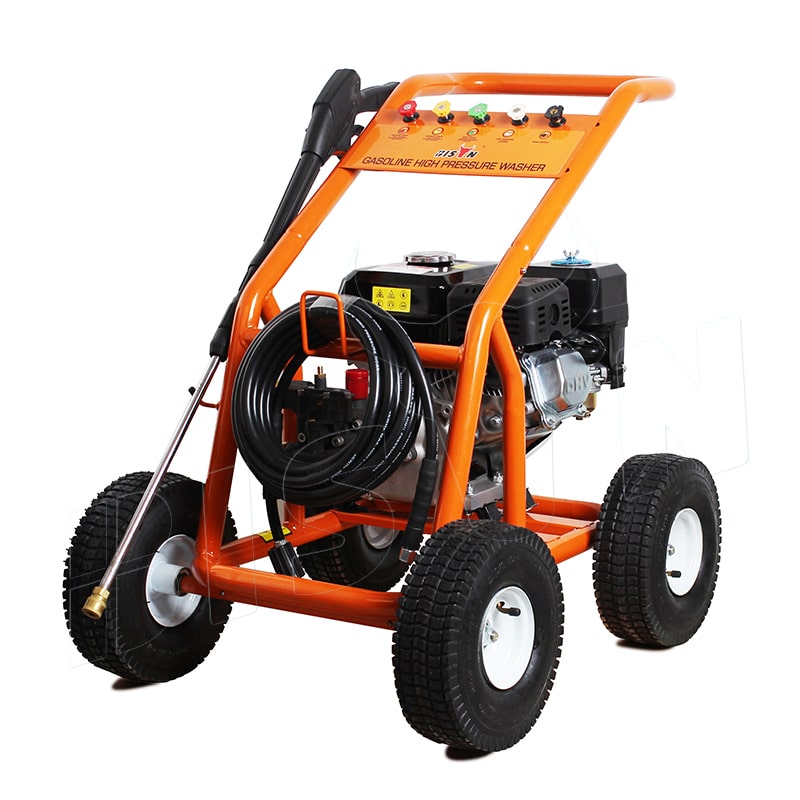 2900PSI Gasoline Engine High Pressure Washer
170L 180L power washer gives you cleaning power, reliability and –above all – ease of use in an affordable, compact unit.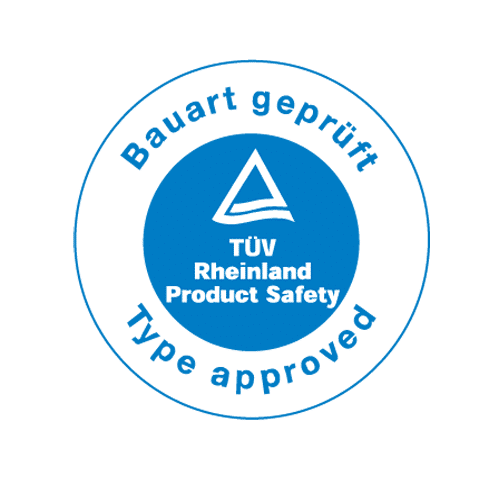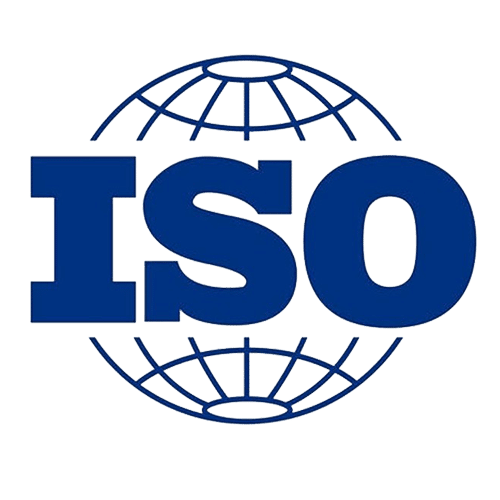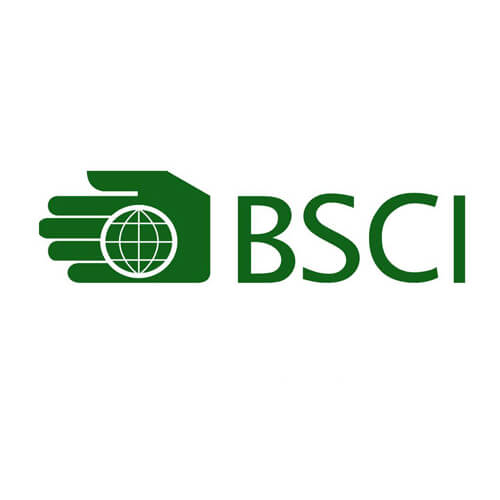 2900PSI Gasoline Engine High Pressure Washer Details
Want to experience jaw-dropping cleaning power and superior performance? Then you must not miss the BISON BS-170L 2900 PSI gasoline high-pressure washer. This equipment is equipped with a high-quality OEM axial cam pump and is designed to meet the most stringent demands on the market.
BS-170L has impressive specifications. It can provide a high flow rate of 9 liters per minute. The powerful 7-horsepower engine enables it to provide power continuously and efficiently. The displacement of 210cc and the high speed of 3600 RPM make it extremely powerful.
The BS-170L delivers an impressive 2900 PSI of pressure to tackle the toughest cleaning challenges with ease, while its premium OEM axial cam pump guarantees superior performance and long-lasting service life. This pump is widely praised in the market for its efficient and stable performance, giving you a smooth and powerful cleaning experience.
BISON understands the individual needs of customers, so we have strong OEM customization capabilities and can customize products according to customers' business needs to enhance their market competitiveness and functionality.
By choosing the BISON BS-170L 2900 PSI Petrol Pressure Washer, you will provide your customers with a powerful, efficient and reliable cleaning solution while achieving a sustainable return on investment. During cleaning activities, BISON BS180D will bring you a new cleaning experience, ensuring that customers and users can enjoy the convenience and comfort of cleaning dirt, oil stains and other difficult-to-treat contaminants.
If you want to own a powerful and efficient cleaning machine, BISON BS-170L is a tool you can't miss. Let it be your right-hand assistant in cleaning activities, bringing you outstanding performance and an unparalleled cleaning experience!
| | | |
| --- | --- | --- |
| Model  | BS170L | BS180L |
| Continuous/Max Bar | 154/170 | 164/180 |
| Continuous/Max PSI | 2200/2500 | 2400/2600 |
| LPM | 9 | 9 |
| GPM | 2.4 | 2.4 |
| Type | 168F-1 6.5HP | 170F 7.0HP |
| Displacement | 196cc | 210cc |
| RPM | 3400 | 3400 |
| Pump Type | BS-P170 Aluminum Pump | BS-P180 Brass Pump |
| Lance | G02 | G02 |
| Nozzle | 5 nozzles | 5 nozzles |
| High Pressure Hose Length | 8M | 8M |
| Inlet Hose | 2.0M | 2.0M |
| Gross Weight | 35kg | 36kg |
| Dimens | 830*420*465mm | 830*420*465mm |
CONTACT US TO KNOW MORE BISON PRESSURE WASHER
BISON Pressure Washer Frequently Asked Questions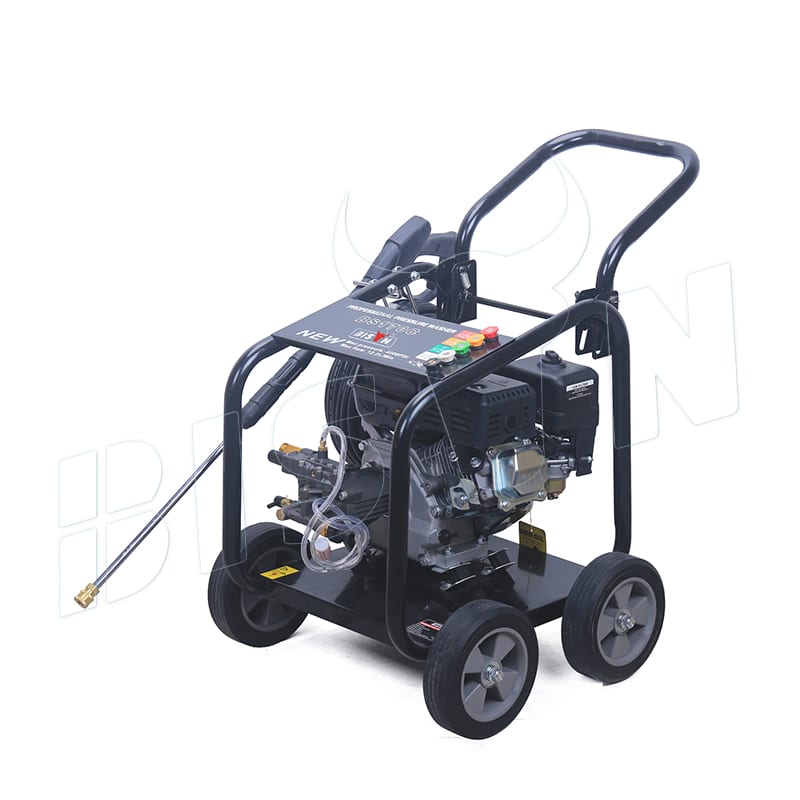 Compact High Pressure Petrol Washer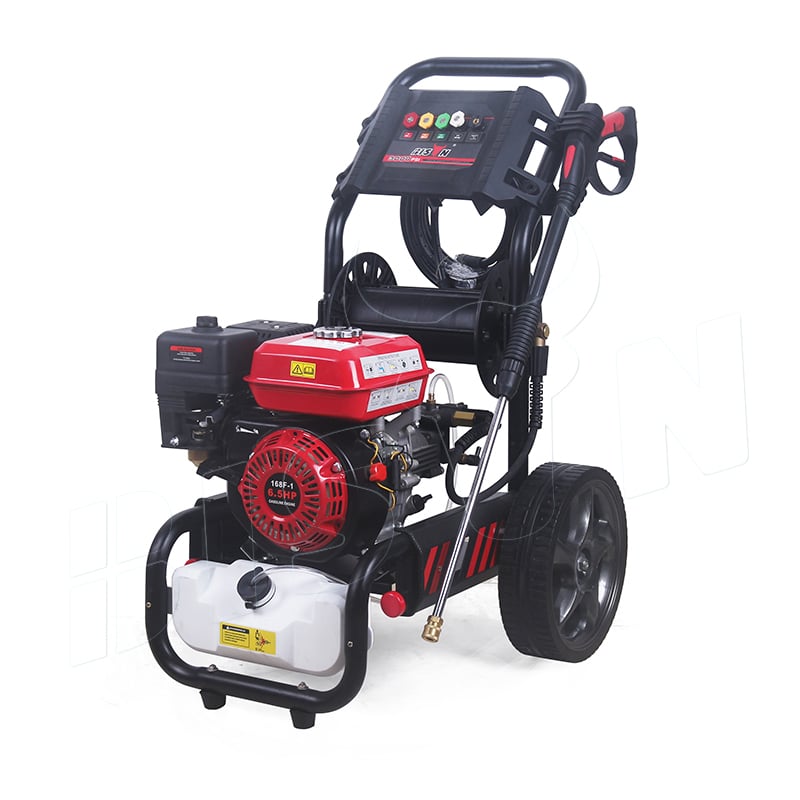 170K/180K 2800PSI gasoline power washer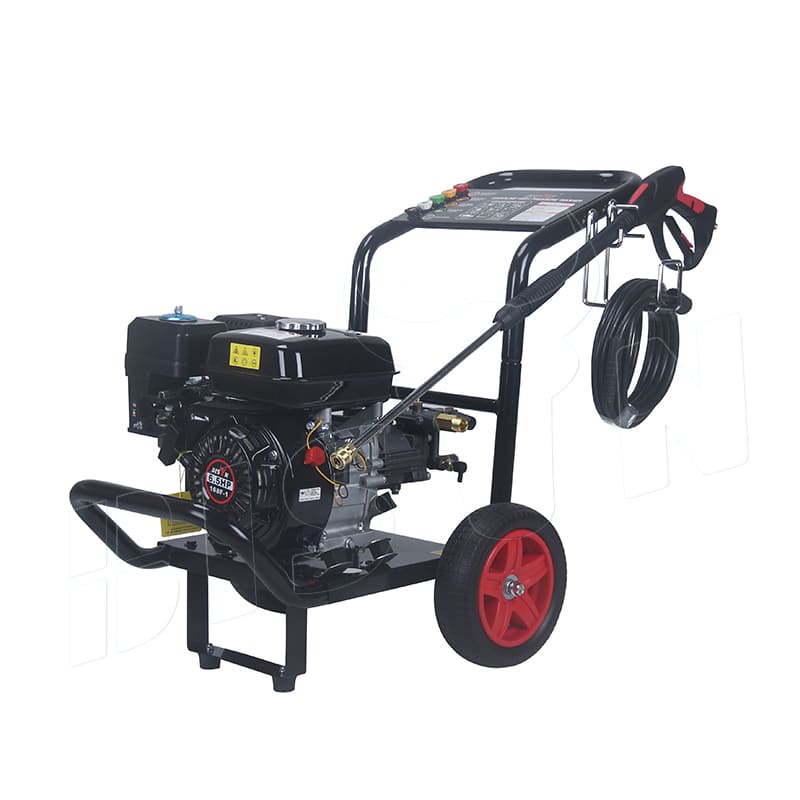 6.5HP gasoline engine powered pressure washer 2200PSI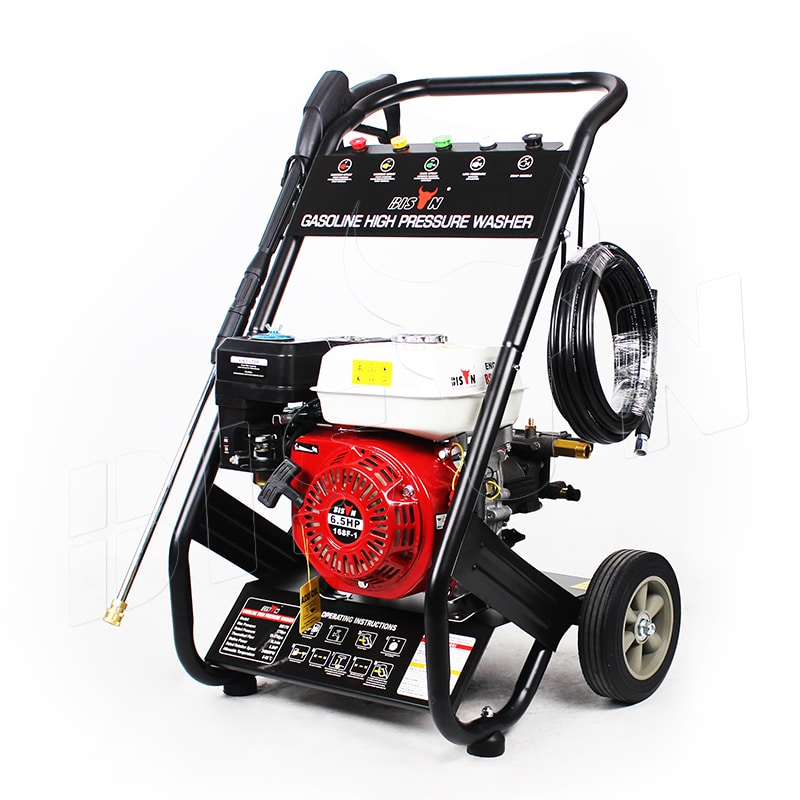 Max 2600PSI petrol jet wash 6.5HP